Dogs have a lot of energy. They are social animals – and when in the wild – they run in packs and like to interact with other canines. This is contrary to the way most family dogs are treated.
Dog owners sometimes feel isolated, and they may not know how to resolve an issue. Our Walk & Train events are designed for both dog and owner. They are a great way to provide your dog with much needed exercise, and at the same time, give you the opportunity to talk with other dog owners or ask Ali a training question. A variety of issues can be resolved during these walking and training sessions.
Walk & Train events include:
Outside work (weather permitting)
Exposure
Walking
Walking techniques
Obedience
Socialization
Join us for our next Walk & Train event – view our calendar!

Learn more about training options:
– Basic-to-Advanced Dog Obedience
– Walk & Train
– Dog Behavior Services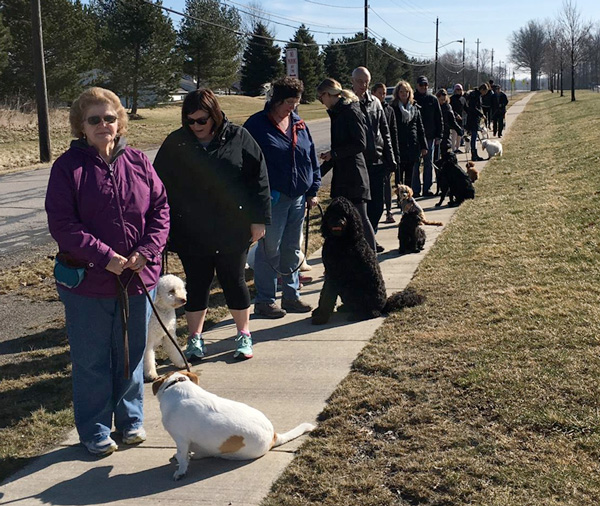 When:
Time:
Cost:
Most Saturdays
9:30am-11:00am
$15.00

If you have never participated in a Walk & Train event, contact Ali for a brief evaluation.

Pictures – Walk & Train and Events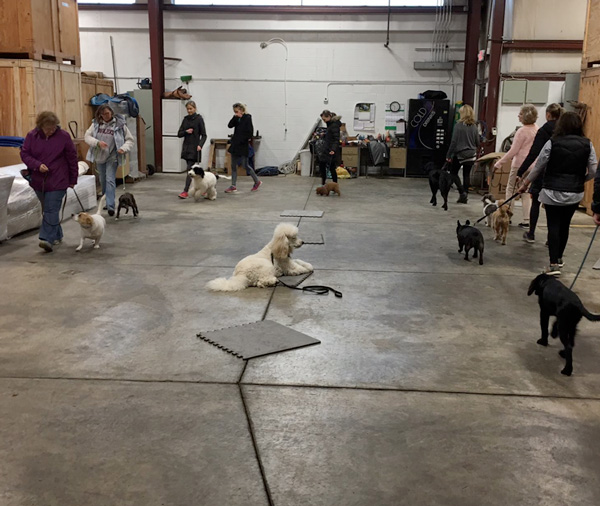 Our Walk & Train events run year-round.
Visit our Calendar of Events for dates/times. Like us on Facebook to find out about last minute schedule changes.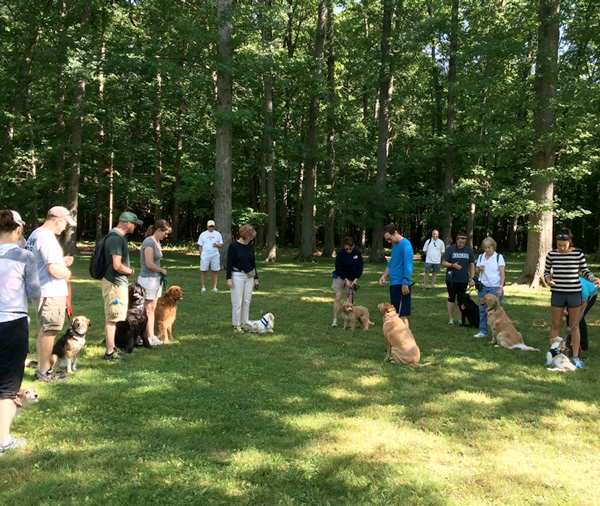 When weather permits, Walk & Train events are regularly scheduled.
The combined pack walk and training events are unique to Key2K9 training – they are a great opportunity to socialize and receive training tips.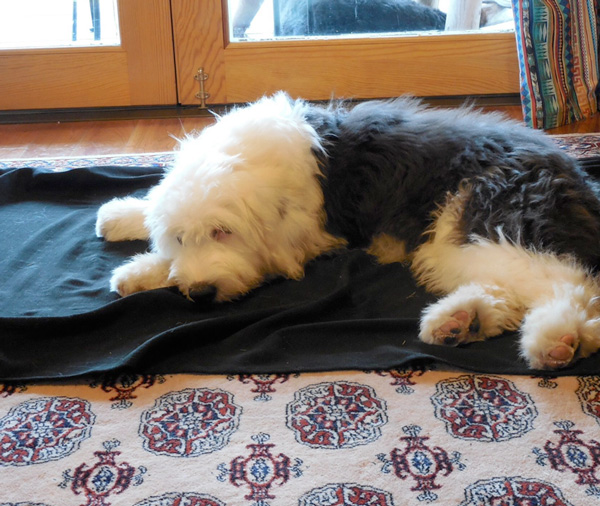 Keep your dog active and happy.
Ali's exhausted English Sheepdog, Hutch, enjoys resting after a Walk & Train event.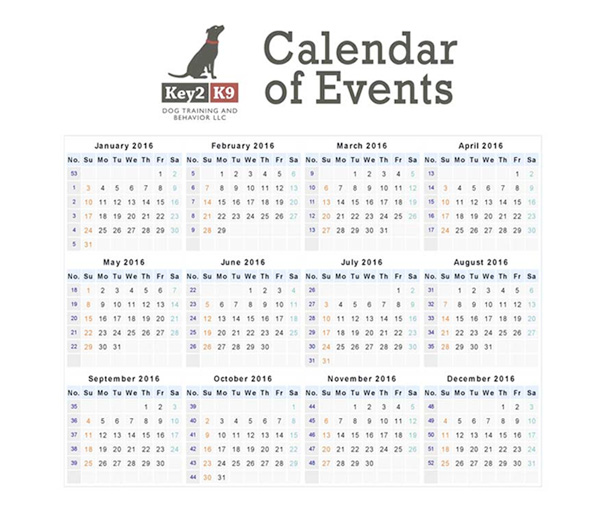 Calendar of Events
View our calendar to find out when Walk & Train events take place. These group training events are scheduled regularly. To participate, please call in advance.
Help! My dog is…

Pulling
Is your dog pulling on the leash while walking, or is he jumping up on you? Does your dog "react" to other dogs in an undesirable way? These are common problems that are easily resolved, and our Walk & Train events can help!
Key2K9 can help resolve your dog's pulling issue!
Contact Ali today!