For puppies 4 – 18 months of age
Classes are small and held when enough places are filled – Book early to avoid disappointment!
Puppy Next Steps Basic Obedience is run by mother and daughter team, Ali and Alana. It is a 5 week intensive fast-paced course based on leadership skills and basic obedience. Leadership skills play a huge part in training a puppy and laying the foundation for building good obedience training.
This basic obedience course covers:
Sit
Stay
Down
Basic recall
Walking nicely on a leash
After the course, many of our students advance to one-on-one training to gain the control they require from the class format.

Learn more about our dog classes:
– Puppy Next Steps Basic Obedience
– Puppy Socialization
– AKC Canine Good Citizens Award Program
NOTE: This course is not suitable for puppies with aggression issues
Pictures – Puppy Next Steps Dog Obedience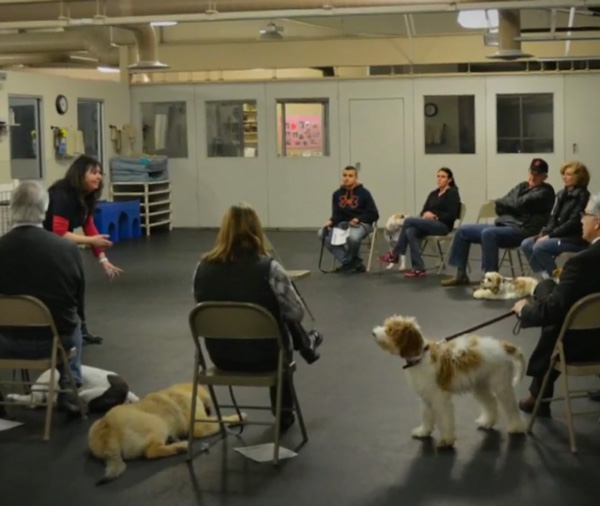 When learning a new obedience skill, it is first introduced and demonstrated to the class.
In the above picture, Ali explains key points for the "sit" command.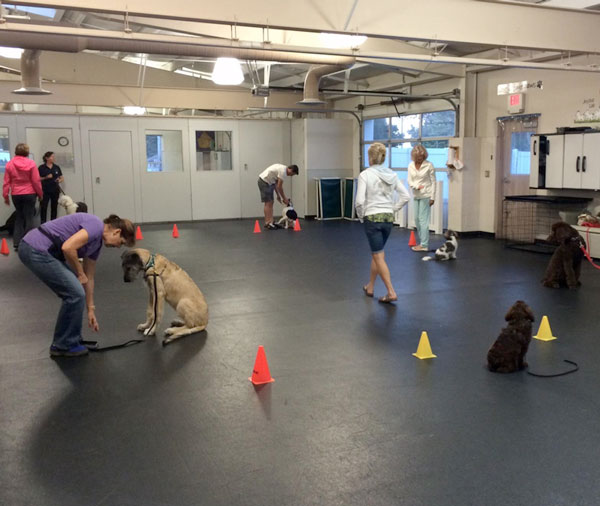 Each new training technique is practiced during class. During the week, owners are encouraged to repeat and perfect that week's skill.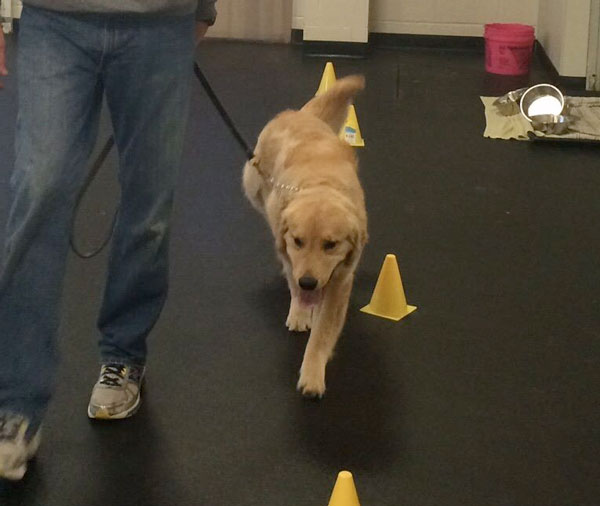 A proper collar and leash are needed to teach your puppy how to walk nicely on a leash. These common problems are addressed: temper tantrums, fearfulness, and leash aggression.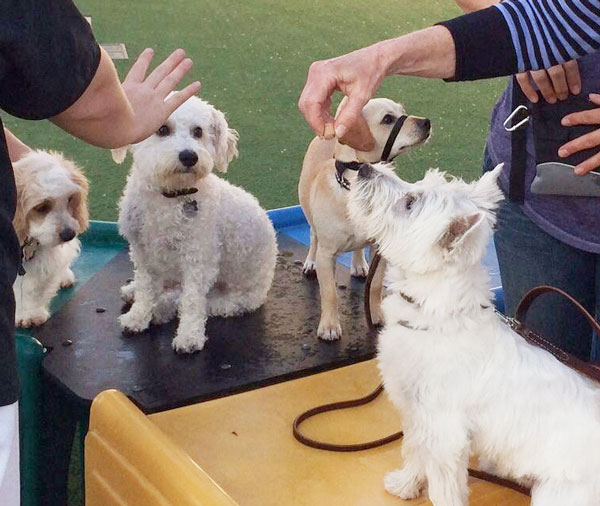 Getting a puppy to obey at an early age sets a strong foundation for more advanced training. Early socialization teaches your puppy to behave properly around other animals.
Help! My dog is…

Untrained
Does your puppy spontaneously eliminate himself in the house, or when he gets excited upon meeting somebody new? House training a puppy can be challenging, even for the seasoned pet owner. Understanding why this unwanted behavior exists is the first step to stopping the problem.
Key2K9 can help you manage puppy accidents!
Contact Ali today!