Key2K9 Dog Training and Behavior can help teach your dog basic commands when he is young, and then the more complicated training once he is ready.
For your convenience, we offer these basic-to-advanced dog obedience services:
Skype and FaceTime consultation
Group lessons including:
Rescue Remedy addresses the special needs of rescue dogs transitioning to a new home
Daycare Reintroduction – for dogs that require re-balancing in a multidog environment
In-home treadmill lessons (great for wearing out high-energy dogs)
Fast Track Train – a 3-hour intensive individual workshop designed for owners with limited time to train; includes leadership and obedience
Learn more about training options:
– Basic-to-Advanced Dog Obedience
– Walk & Train
– Dog Behavior Services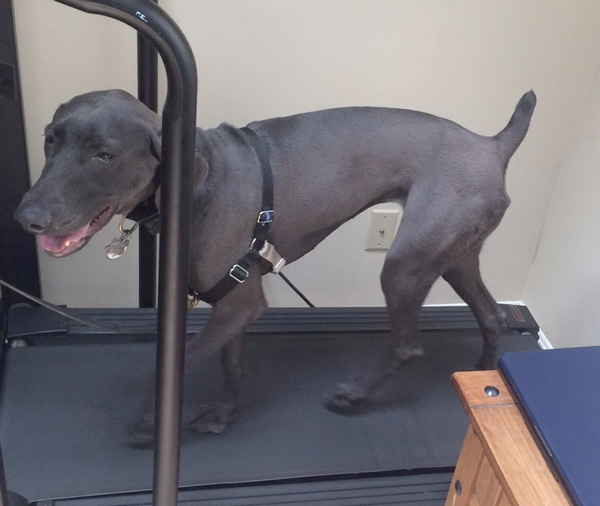 "Obedience training is an ongoing process – we offer a variety of lessons to accommodate you and your dog."
Pictures – Basic-to-Advanced Dog Obedience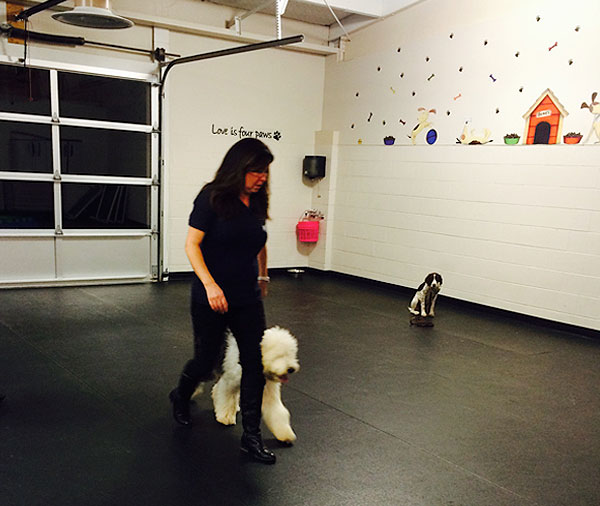 Advanced dog walking off leash is a skill that requires your dog to be focused on your every move.
Ali demonstrates this technique with Hutch during an advanced training class.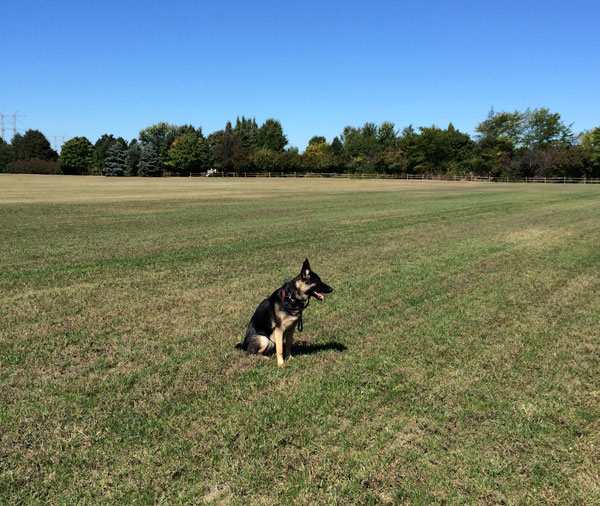 Removing your dog's leash will likely cause even the best behaved dogs to run away. Off leash dog training is an advanced skill that can be started after your dog has first mastered the ability to listen with a leash on.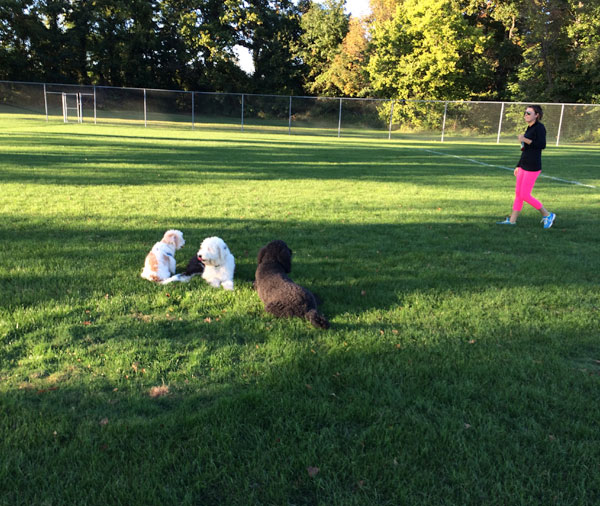 Does your dog have the "stay" command perfected? What about during distractions?
The above photo shows outdoor distraction training that requires your dog to stay while increased disturbances are present: bikes, rolled balls, people walking, and more!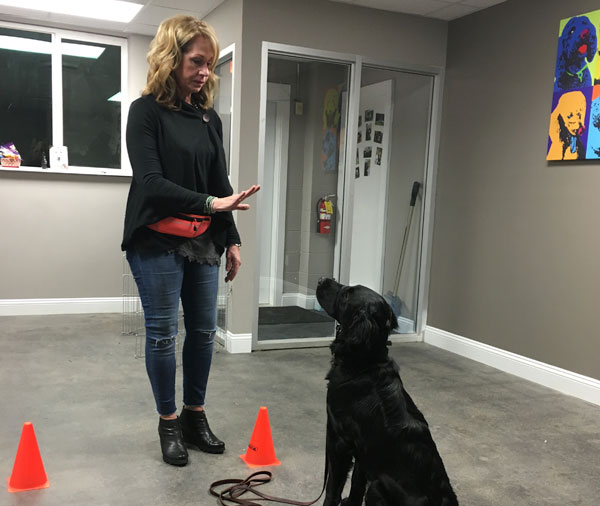 Learning to communicate with your dog using hand signals is an excellent way to give commands to your dog when he can't hear you. Our advanced classes will teach you the most common hand signals to get your dog to listen without you having to "say" a word.
Help! My dog is…

Jumping
Is your dog jumping up on people, furniture, or other unwanted places? Did you know that jumping up is a sign that your dog is attempting to assert his dominance over you? Showing affection to this unwanted activity reinforces the behavior. Early intervention makes it easy to resolve common jumping problems.
Key2K9 can help stop your dog from unwanted jumping!
Contact Ali today!